If you are in the USA and searching for interesting info about your favorite celebrities and personalities over mobile, you shouldn't be surprised if they answer on selfie-style videos.
Google is working on such a feature where the answers from the likes of Priyanka Chopra, Will Ferrell, Tracee Ellis Ross, Gina Rodriguez, Kenan Thompson, Allison Williams, Nick Jonas, Mark Wahlberg, James Franco, Seth MacFarlane, Jonathan Yeo and Dominique Ansel will be found to be appearing on selfie-style.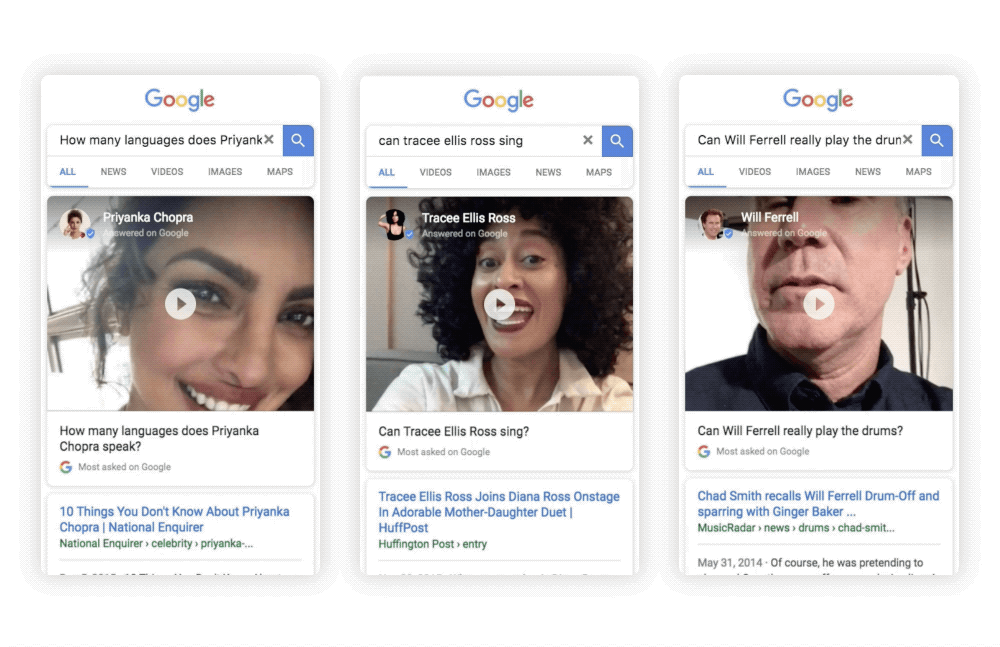 People spend a lot of time in keeping a tab on personalities, celebs or for the people they find interesting over net, TV or podcast. Many on personal level love to know about their hobbies, what funniest or adventurous things they have ever tried or can do. Now people around the US can get an answer to such things easily through mobile searching or can access directly from the source.
When you are searching for your favorite celebs, well-known personalities or budding stars from any field, their answers will appear in the form of selfie-style videos with a uniquely personal, authentic and delightful touch.
To get latest digital marketing news and updates follow us on Facebook, Twitter, Instagram and subscribe to our YouTube channel.